We presented Heart.FM and Tachy-Tiles in the Flight space at Turn It Up! the music focused Science Museum Lates on 19 October 2023. Below are the blurbs for the event.
Heart.FM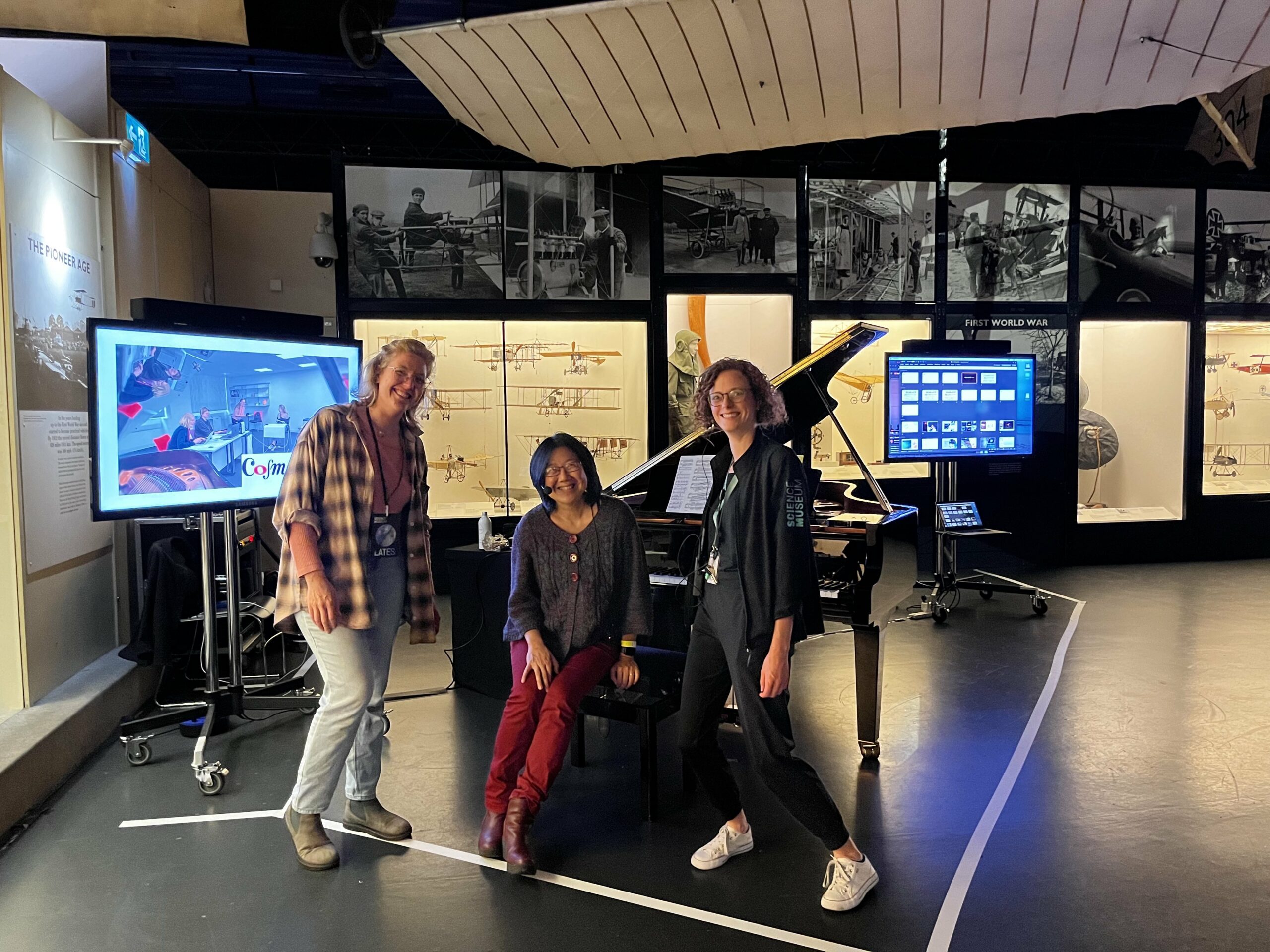 Elaine Chew and team use a grand piano, wearable sensors and bespoke technology to visualise music's effect on the heart. This is part of their research to characterise and link music performance with physiological signals
* On-site demo: Vanessa Pope, Mateusz Soliński, Courtney Reed, Natalia Cotic; cardiology: Pier Lambiase; software engineers: Charles Picasso, Lawrence Fyfe
Tachy-Tiles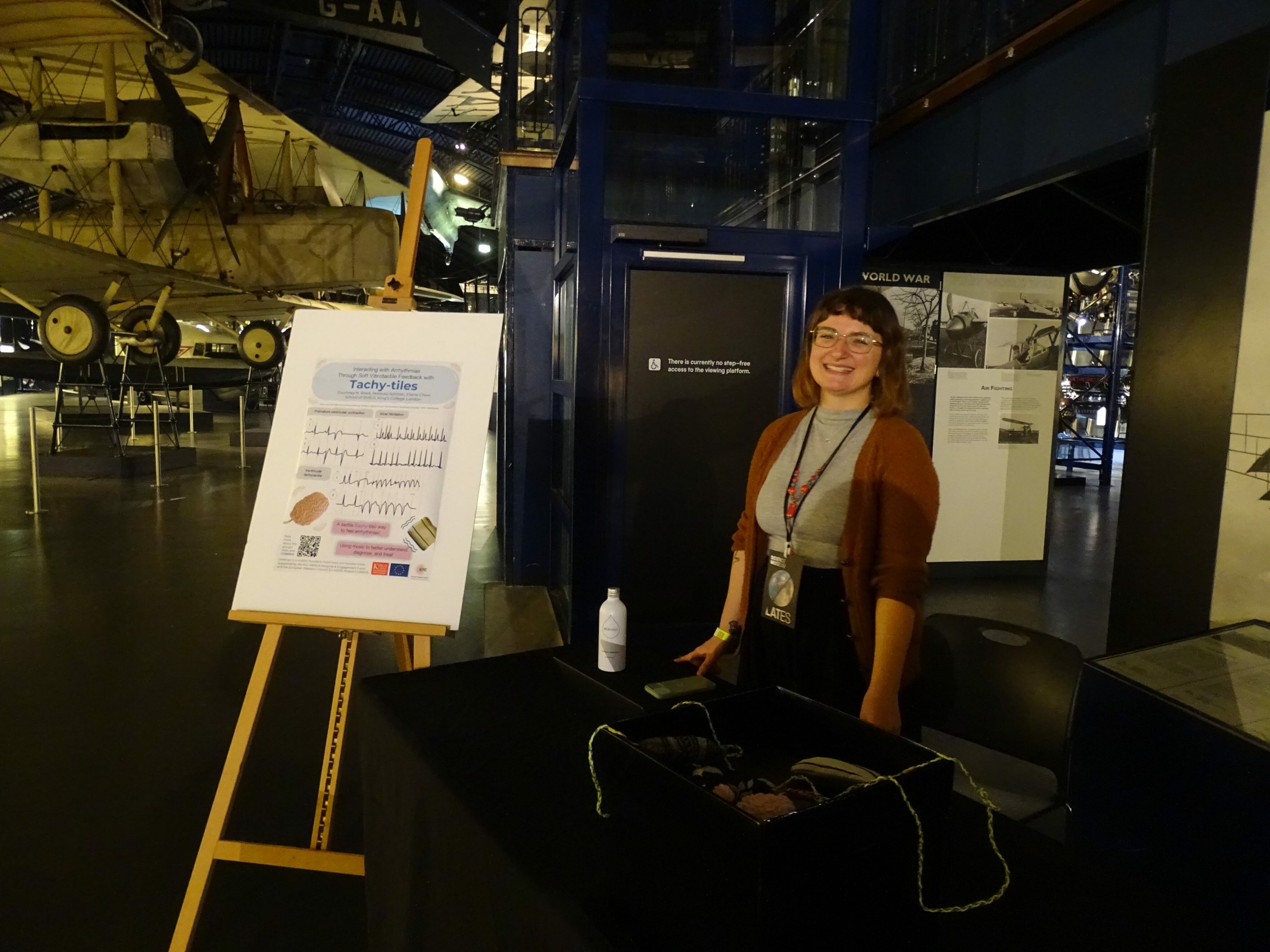 Soft, squishable plushies that pulse with abnormal heartbeats communicate the experience of cardiac arrhythmias through touch. Hold or wear the Tachy-tiles to feel the rhythms of irregular heartbeats and their connection with music.
Come meet and chat with Courtney Reed and Mateusz Soliñski about the making of tachy-tiles and cardiac arrhythmias.