Thanks to Peter Tornquist and Brett Stemple, Elaine gave a plenary on Friday, 27 October 2023, at Performers(') Present 2023, hosted 25-28 October at the Yong Siew Toh Conservatory of Music at the National University of Singapore. The theme of the event was Flowing Resonances.
Elaine began with Practicing Haydn and selected pieces from Doubles by Peter Child based on Chinese and Malay songs from her childhood, and described the journey towards the recent heartbeat pieces and research on music and the heart.
A celebration of the conservatory's 20th anniversary, the event featured keynotes by international leaders of music conservatoires, thought-provoking performances and talks, and culminated in the première of a newly commissioned seven movement work by seven Southeast Asian composers. The production crew, led by I Shyan Tang, handled the logistics flawlessly.
---
Photos by Yong Junyi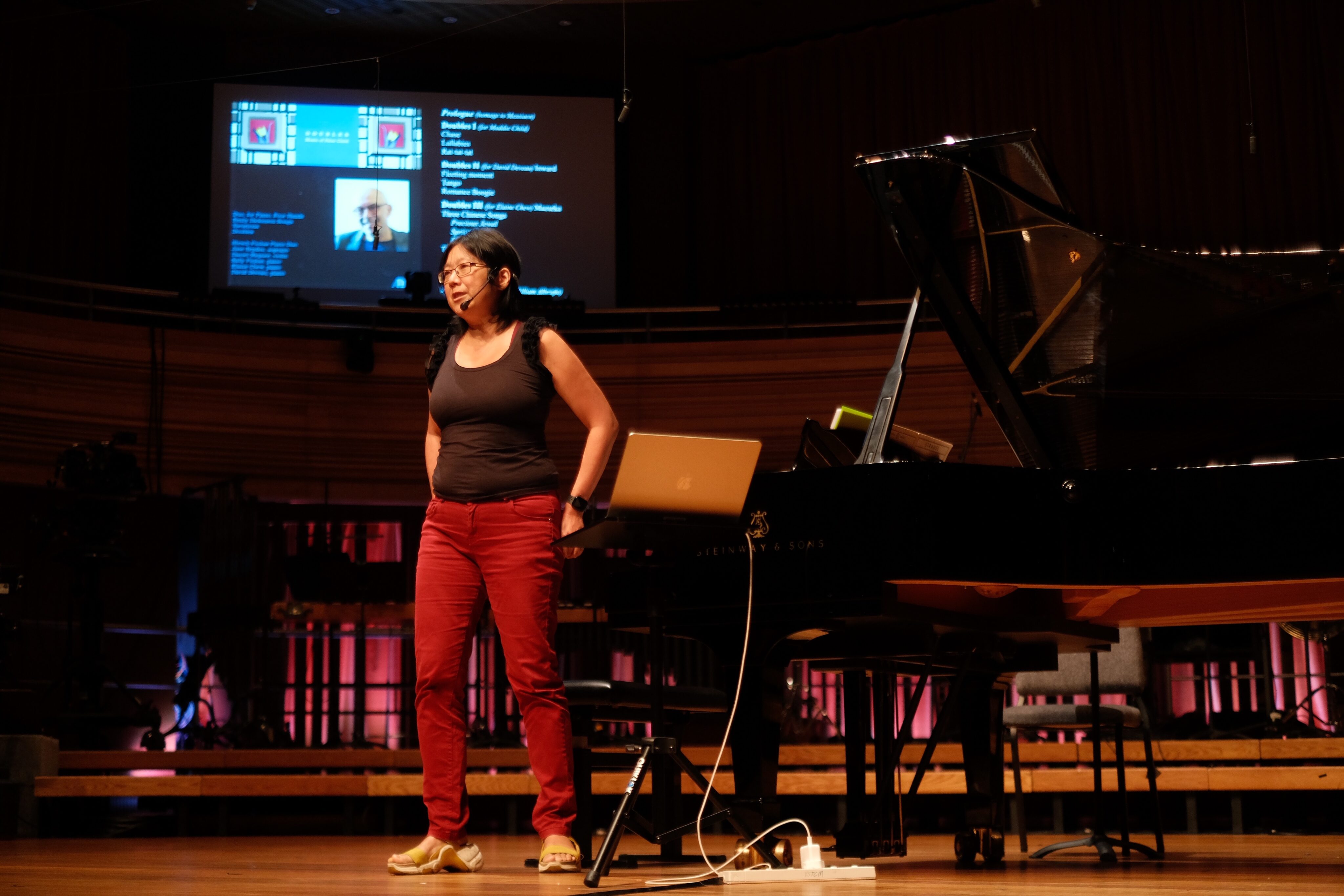 ---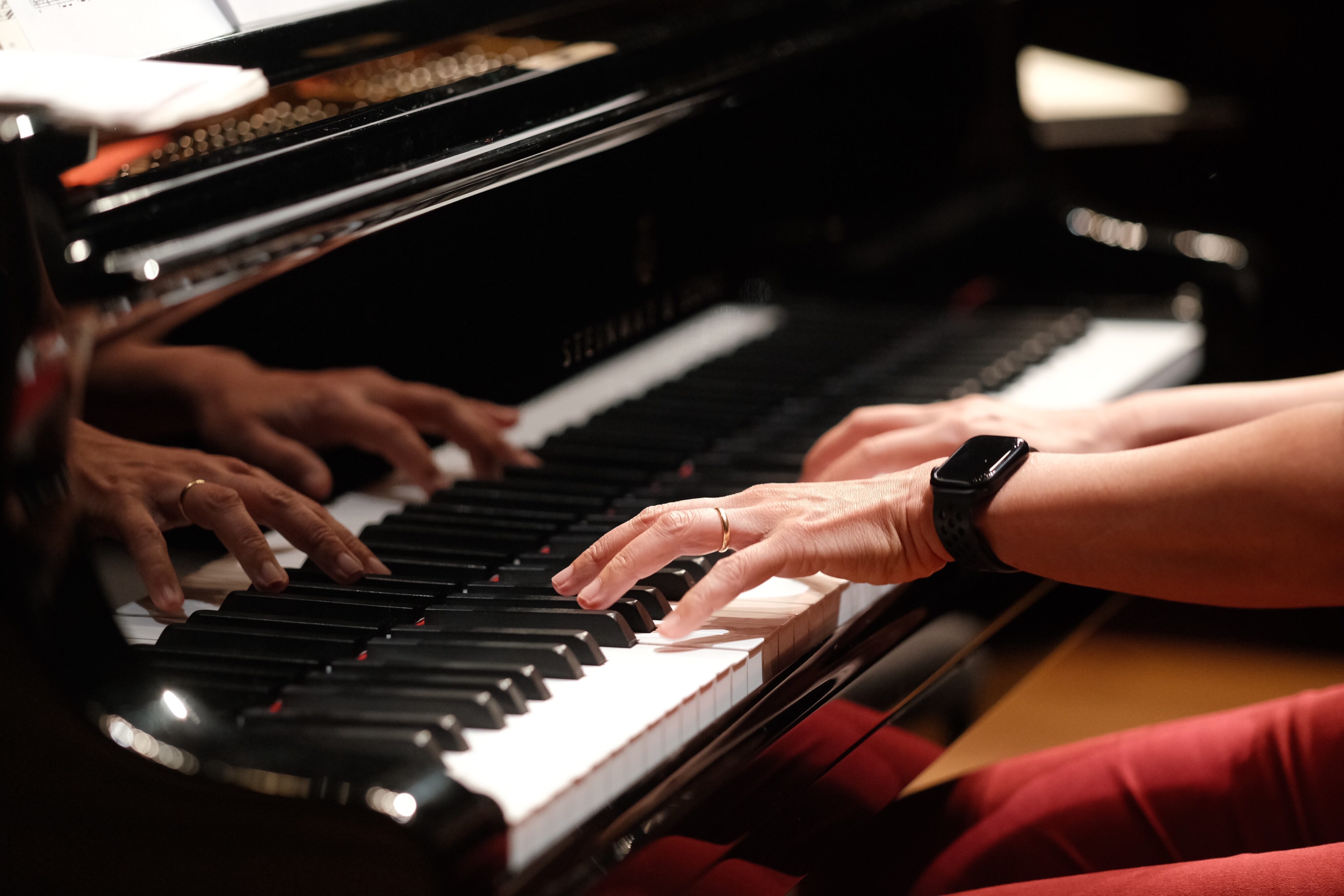 ---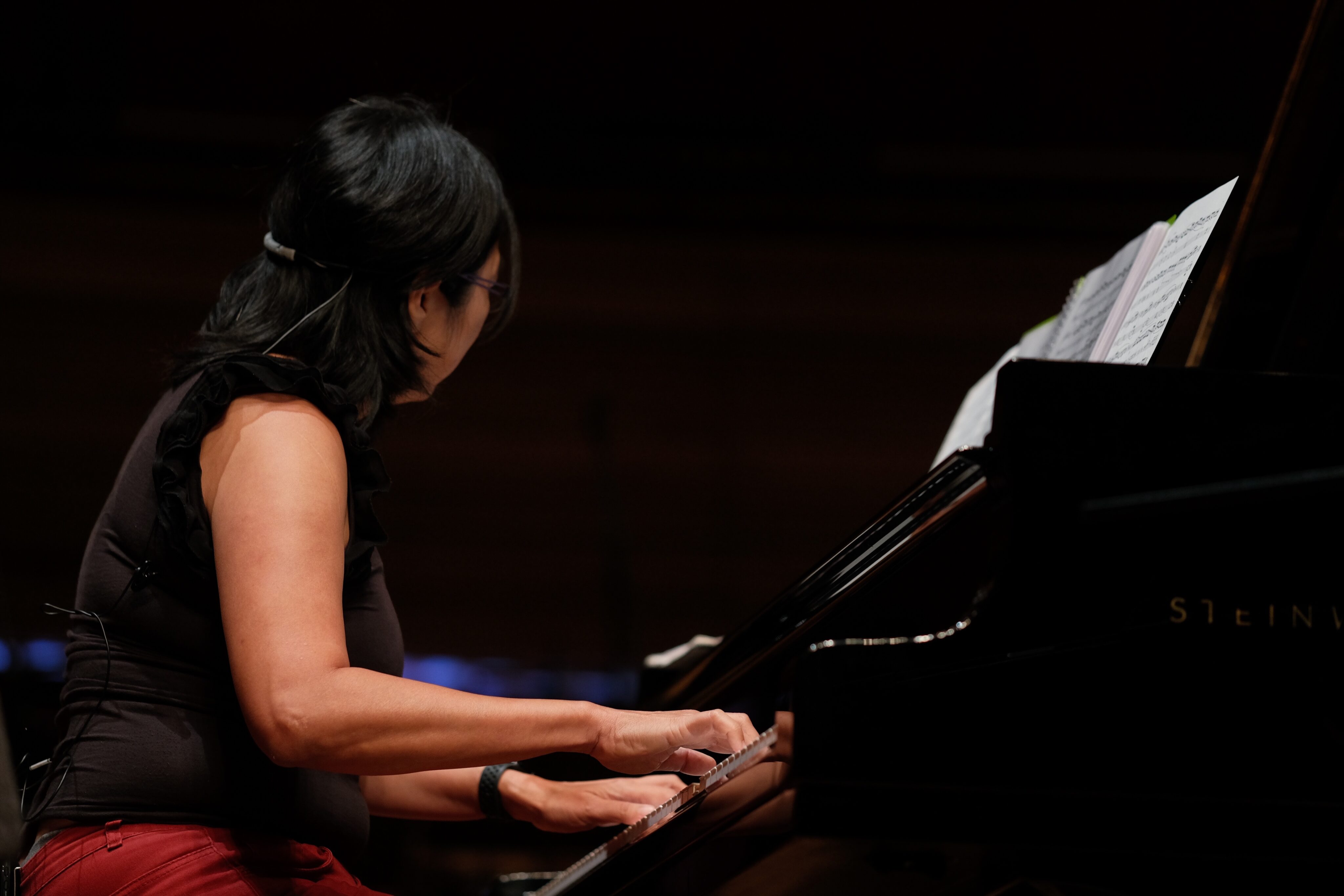 ---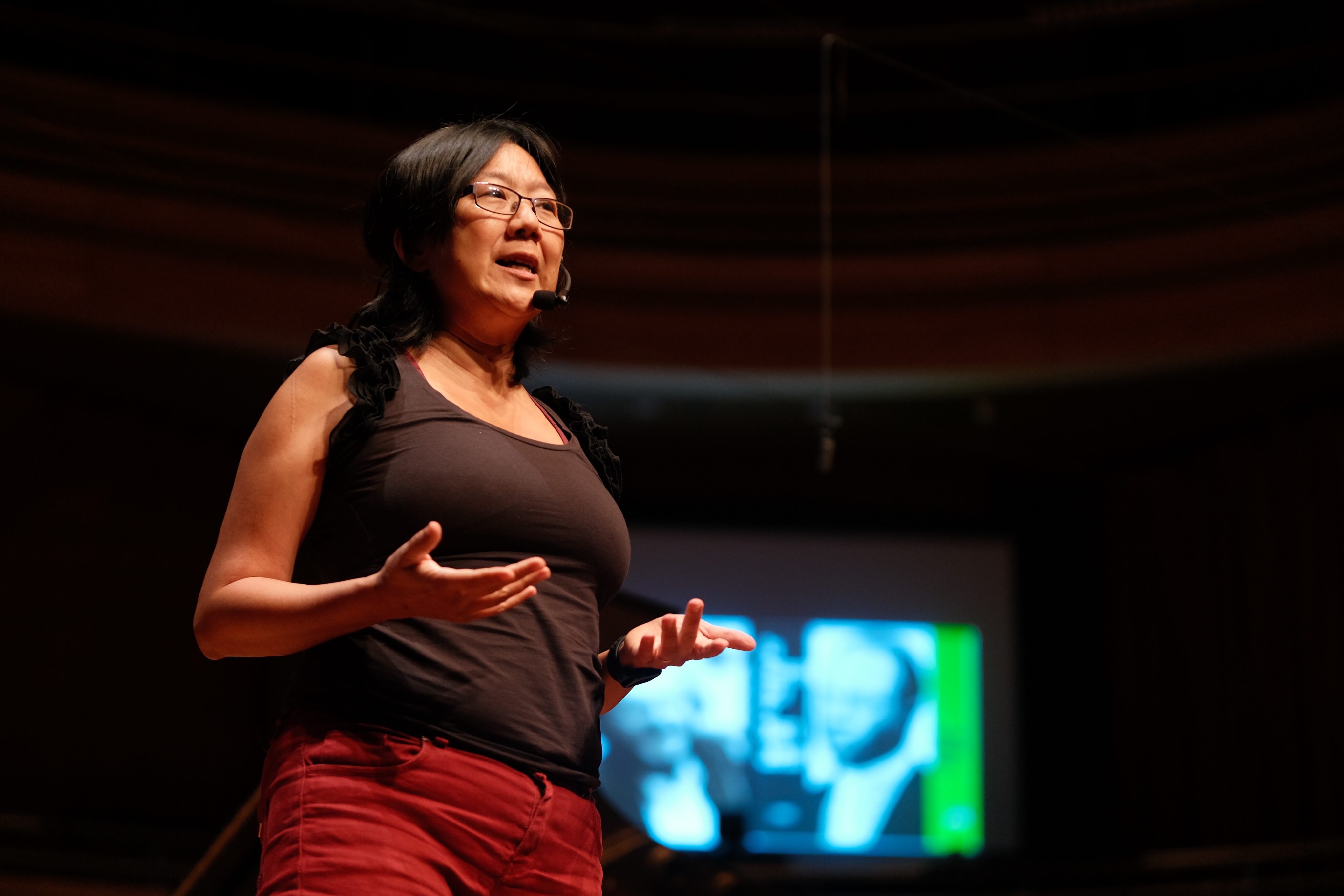 Putting One's Heart Into Music: The Musical Journey
Abstract: Beginning 2017, I began creating pieces based on ECG recordings of cardiac arrhythmia: Stolen Rhythms (2017), Arrhythmia Suite (2017-2021), Little Etudes (2020). This was triggered by an exchange with a cardiologist in training before my procedure, who shared with me his selecting of music of different tempi for his colleagues to guess the arrhythmia at their departmental Christmas party. I thought we could do better, and concocted a way to collage existing musical fragments to mirror the abnormal rhythms exactly. The result was music pieces made palpable the unnaturalness of the irregular heart rhythms. More importantly, the demonstrated correspondence between heart and music rhythms opens up new ways to represent, analyse, and categorise arrhythmia sequences with potential use in cardiac diagnostics.
These arrhythmia pieces were the consequence of a series of musical experiments that started with the collaborations with composer Peter Child: bitonal pieces based on songs from my childhood (Doubles III, 1998-1999) and Practicing Haydn (2013, also with Lina Viste Grœnli), transcription of my sightreading of a Haydn Sonata movement into a performable score. Not long after, in the spirit of Cheryl Frances-Hoad's Stolen Rhythm, with Dorien Herremans, we designed harmonic tension model and a music generator that would assign new notes to rhythms learned from template pieces and having the same harmonic tension profiles. The result were sets of lab-grown pieces based on music by composes such as Bach, Kabelevsky, and Stravinsky (2016-2018). Finally, I will describe the making of the arrhythmia pieces. The presentation will be accompanied by demonstrations of the music.