An inspiring day, 7 December 2022, at the European Research Council (ERC) Executive Agency with luminaries of citizen science setting the stage and sharing experiences. CosmoNote, our music and linked biosignals citizen science annotation platform – fine work by Lawrence Fyfe and Daniel Bedoya – was part of the exhibition. Representing COSMOS, Elaine Chew spoke at the roundtable on Sharing Experiences: what methodologies, approaches, conditions work best to conduct citizen science?
The opening panel, Setting the Scene, was moderated by ERC President Maria Leptin; the roundtable, Sharing Experiences, was moderated by the Head of the Scientific Department, Angela Liberatore. This was the first hybrid annual event hosted at the ERCEA since the pandemic.
For the exhibition, Elaine made a few new Stolen Rhythm collages, with annotations and explanations by cardiologist Pier Lambiase, adding to the new arrhythmia music collections online. To accommodate sound, the videos were set up in a separate room, thanks to Susana Nascimento.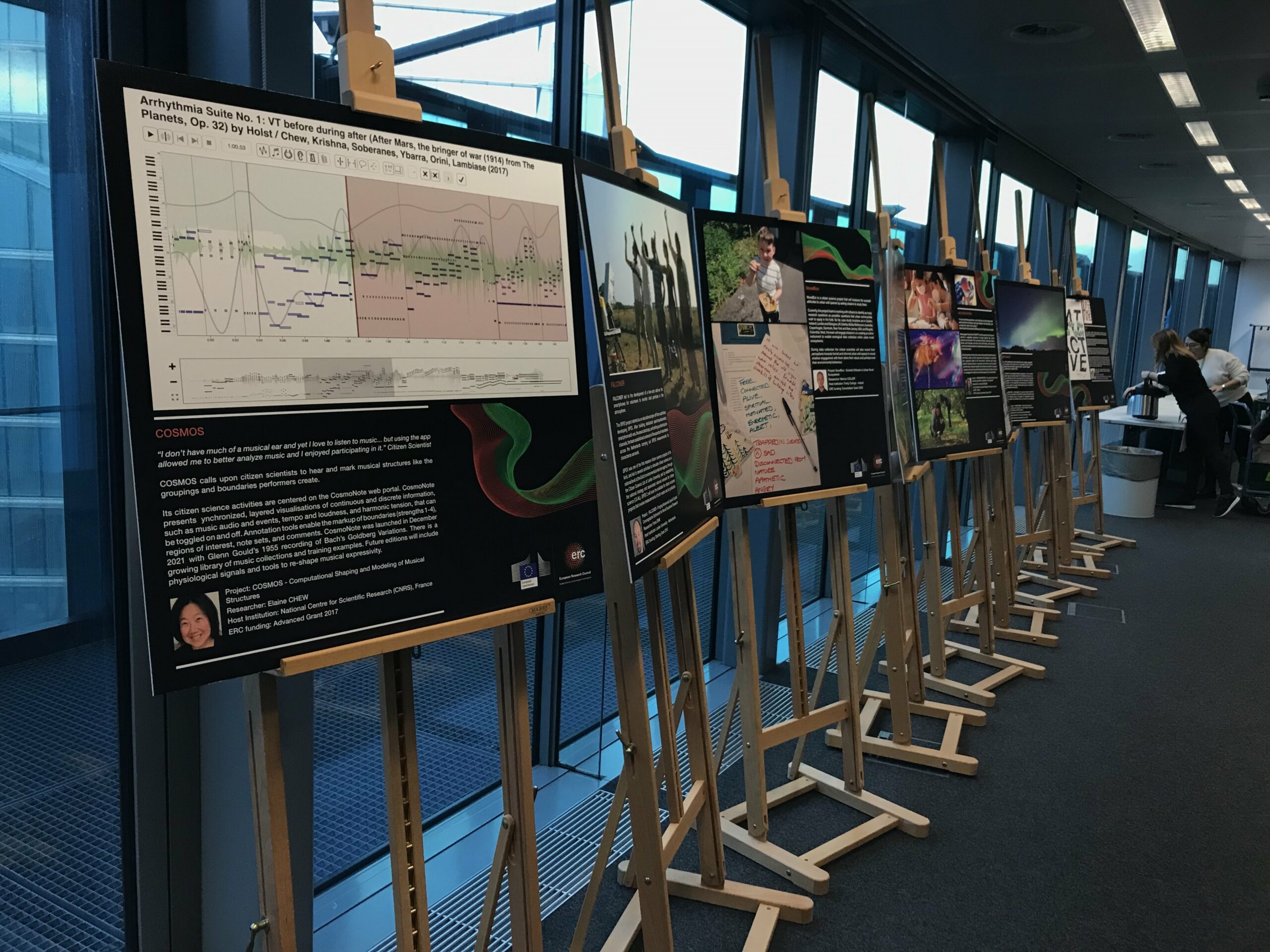 The annual event featured citizen science and frontier research supported by the ERC and provided a forum for networking between Principal Investigators leading ERC-funded projects and relevant stakeholders active in citizen science. Here is a showcase of ERC-funded projects related to citizen science and factsheet on citizen science in ERC projects.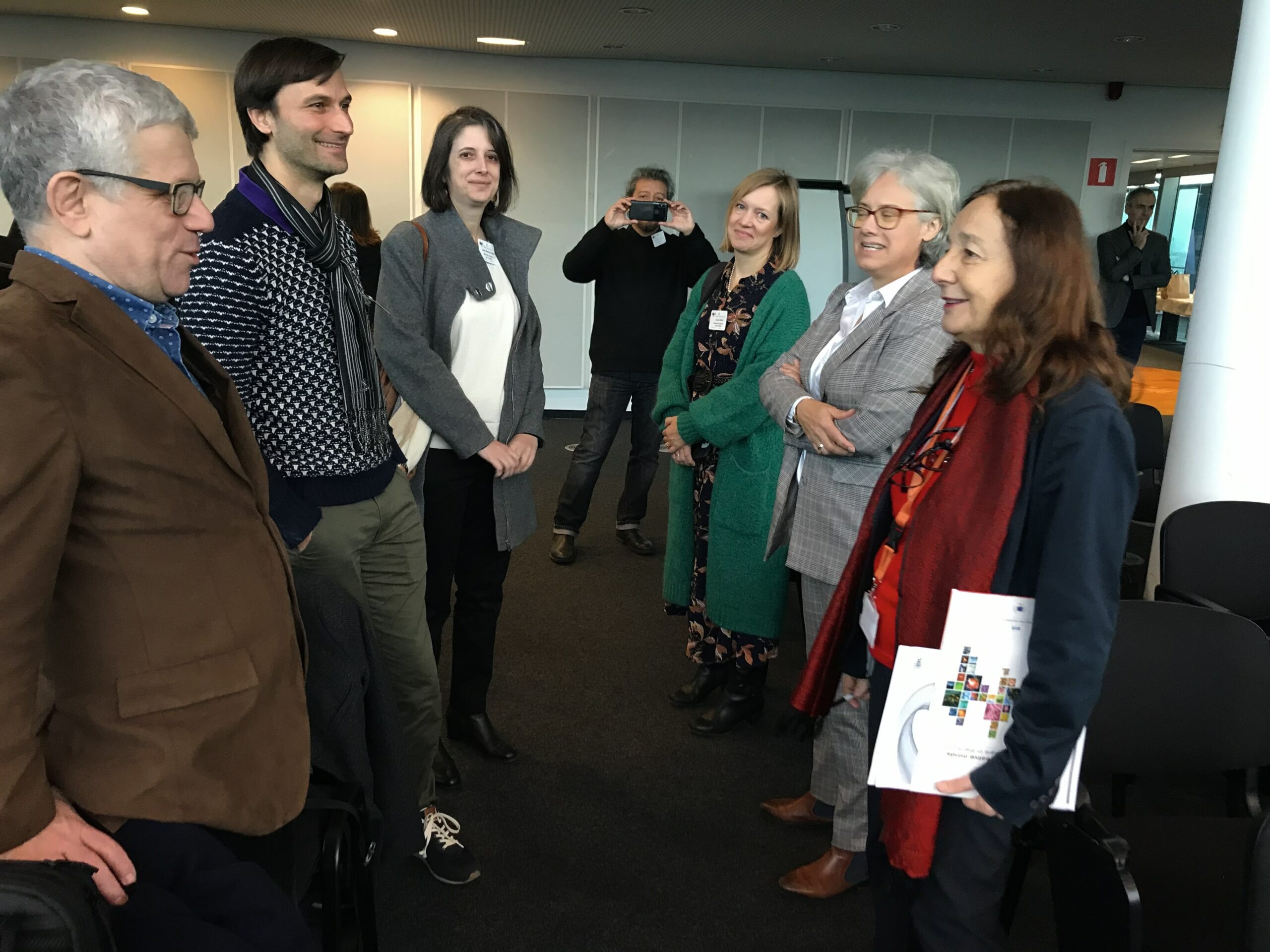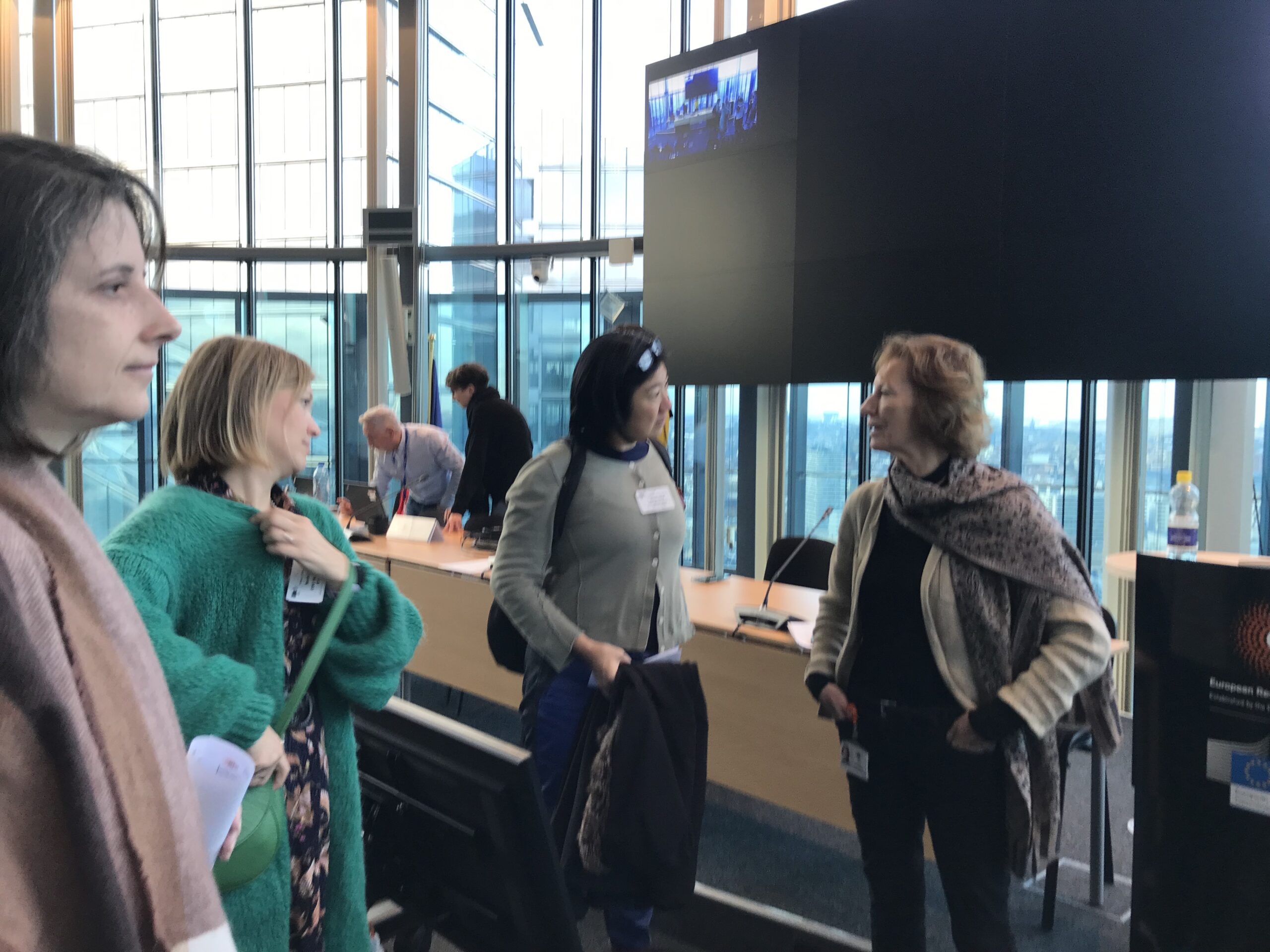 See the video of the day's proceedings :
Setting the Scene (Moderator: Maria Leptin, ERC President) : Muki Haklay (UCL), Josefa Gonzalez (CSIC), Frans Snik (Leiden U)
Sharing Experiences (Moderator: Angela Liberatoire, Head of Scientific Department) : Minna Palmroth (U Helsinki), Elaine Chew (KCL), Stefania Milan (U Amsterdam), Kris Verheyen (Ghent U), Sarah Lebeer (U Antwerp)
Harvesting Session (Moderator: Jacob Sherson, Aarhus School of Business and Social Sciences)
Young People Engaged for the Planet (Moderator: Tony Lockett, Head of Communication) : Thomas Pesquet (European Space Agency), Josefa Gonzalez (CSIC), Marcus Collier (Trinity Coll Dublin), Eveline Crone (ERC VP), Students from IES Eladio Cabañero (Tomelloso, Spain), Mriya School (Odessa, Ukraine)