The Annual Meeting of the Danish Operations Research Society (DORS), Applications of Optimization (AOO), took place Monday, 24 April 2023, at the Industriens Hus (H. C. Andersens Blvd. 18, 1553 København, Denmark), superbly run by Hildur Sigurjonsdottir and the AOO Planning Committee.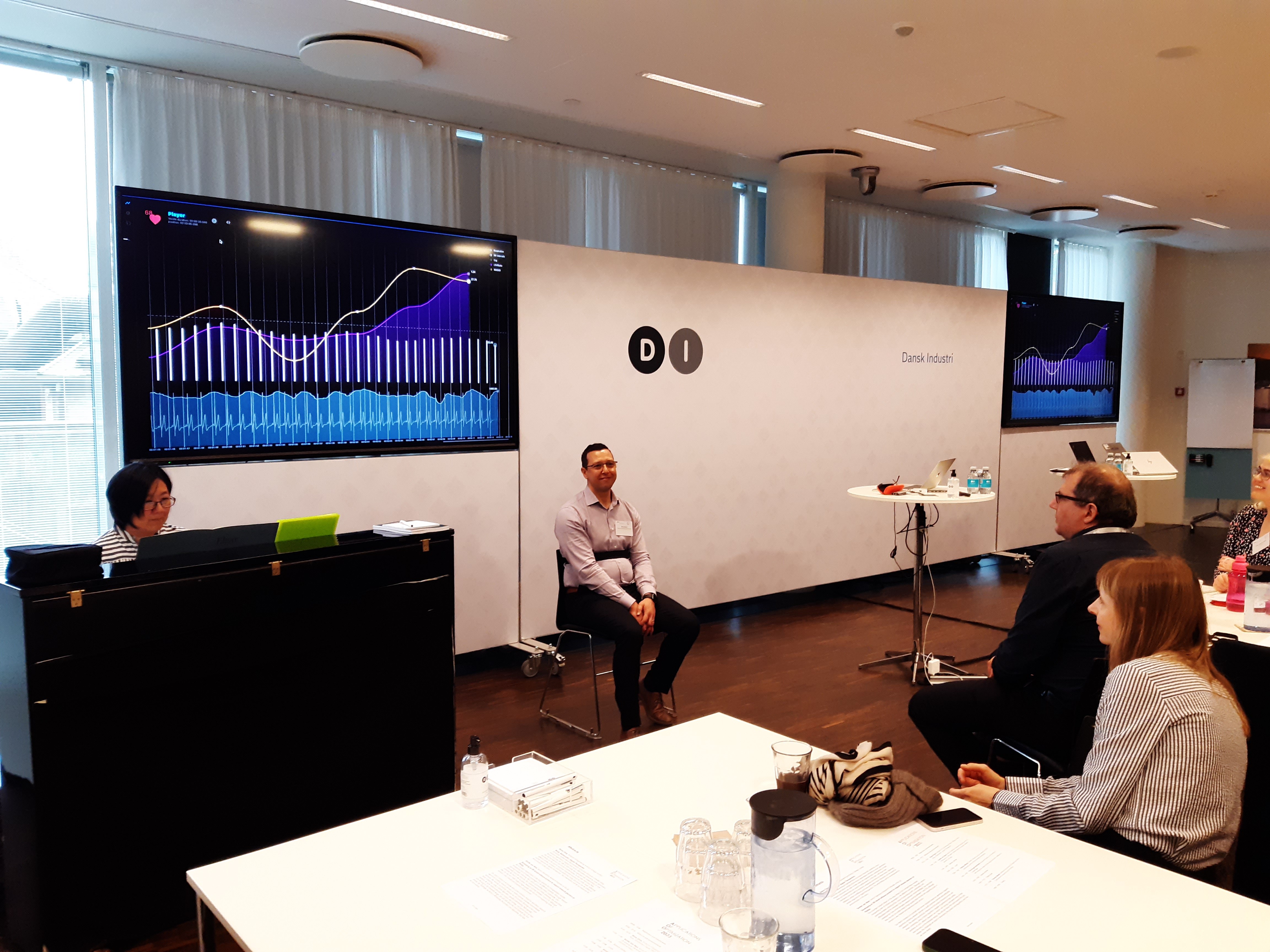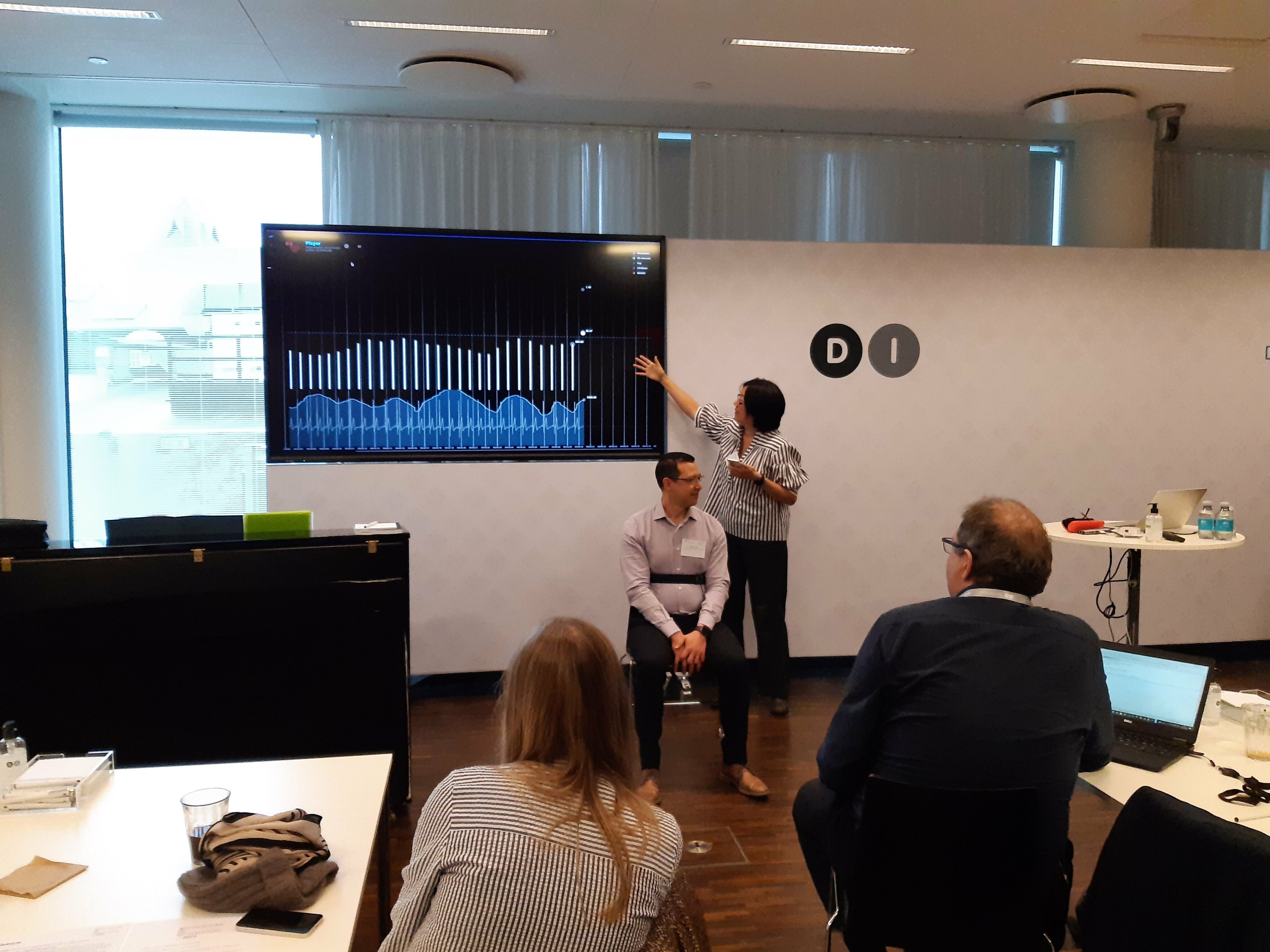 (Above) Photos by Hildur Sigurjonsdottir and by David Koza. (Top and below) Photos by EC.
Elaine Chew, Professor of Engineering at King's College London
Title: Music, Mathematics, Digital Therapeutics
Abstract: The formal, mathematical representation of musical structures underlies many industrial applications ranging from music information retrieval to music generation. Musical structures can refer to how notes are organised into compositions or how they are transformed into sound in performance. In this talk I will show how heartbeats can be used to constrain composed structures to create music reflecting different cardiac conditions, and how performed music structures can be linked to cardiac response for digital therapeutics. The presentation will be accompanied by demonstration at the piano.
Big thanks to Dario Pacino, President of DORS and Associate Prof in Transport Optimization at DTU Management, for the invitation, and for being a terrific sport volunteering for the HeartFM live demo!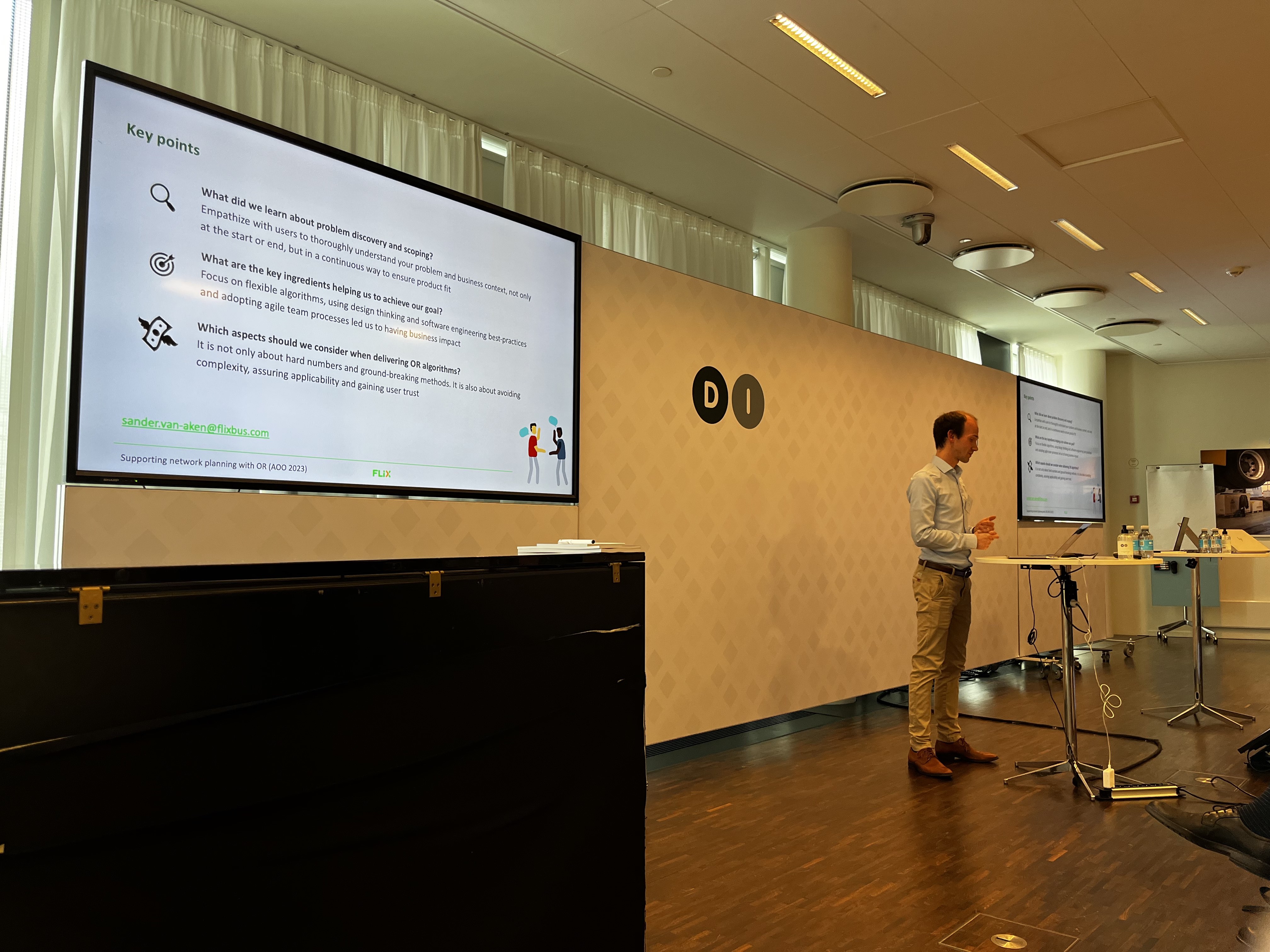 So cool to see music-heart-therapeutics next to Flixbus and LEGO! The other speakers were Sander van Aken (Flix SE Senior OR Engineer), Kristian Edlund (LEGO Data Science Incubation Director), Trine Krogh Boomsma (Associate Prof at University of Copenhagen), and Tommy Clausen (cVation Software Engineer and OR Expert). See abstracts at www.dorsnet.dk/post/aoo2023-24-april-2023-programme-abstracts
The Industriens Hus in Copenhagen, where AOO2023 took place, is the home of the Confederation of Danish Industry, Denmark's largest business and employers' organization.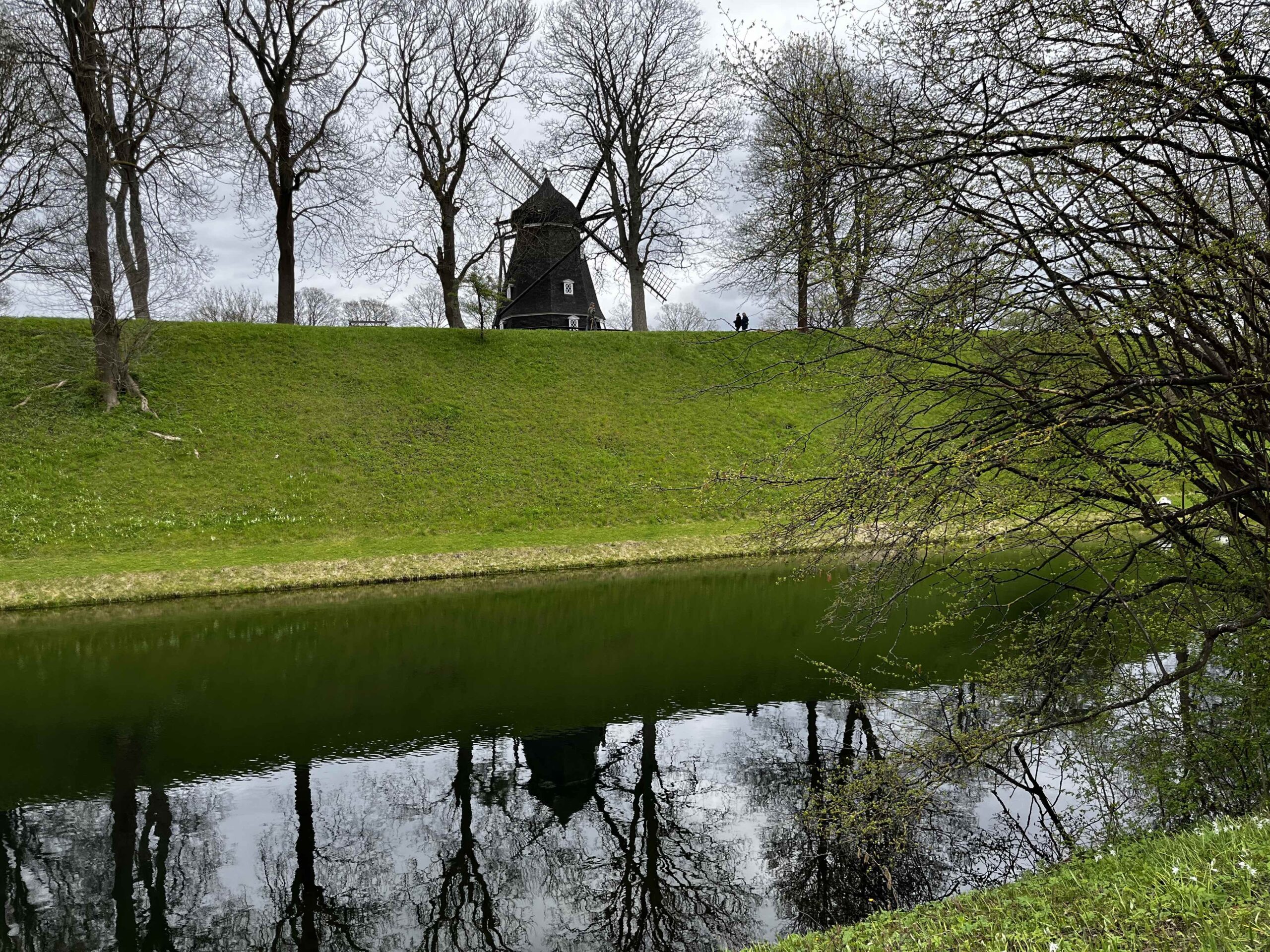 A trip to Copenhagen is not complete without a visit to the Little Mermaid.